Party band Salsa band Cuban band Wedding band
Latin American music!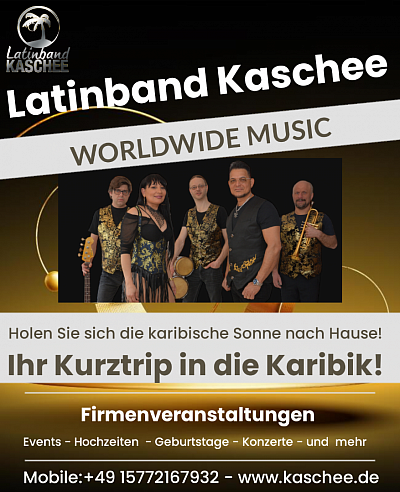 Welcome to our new homepage! As professional musicians from Latin America, music and rhythm are deeply rooted in our cultural DNA. We take pride in our craft and always bring a fiery passion to any event we perform at.
Our extensive repertoire includes various Latin music genres such as salsa, bachata, cha-cha-cha, merengue, son (Cuban music), boleros, cumbia, bossanova, latin jazz, rumba and latin oldies (including classics such as Buena Vista Social Club, Gipsy Kings and even Italian plays). We carefully customize our setlist to suit your individual preferences, creating an immersive Latin atmosphere that will get everyone on their feet and moving.
Crew!
The Latin band Kaschee performs as a six-tet (vocals, guitar, percussion, piano), but can also be booked in a larger cast (with an additional piano, bass, etc.). With a lot of enthusiasm, our singers can also offer a dance crash course and sweep the audience away with their animation program. For these reasons, the size of the stage should of course be adapted to the desired program and the desired cast (at a minimum of approx. 12 m²). We would be happy to advise you on the possibilities and are available to answer your questions by phone or email.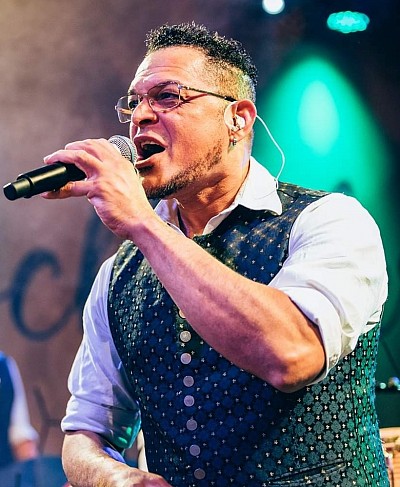 Carlos Kaschee