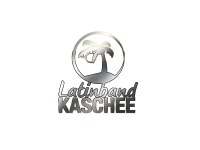 Your short trip to the Caribbean!
What we do!
From private celebrations and birthdays to weddings and corporate events - we appear at a variety of events throughout Germany. Our standard line-up consists of four talented musicians and one experienced vocalist, including piano, guitar/vocals, bass/vocals and percussion/vocals. However, we are adaptable and can customize our ensemble to suit your needs. In addition to international and German music, we can also play Latin beats as background music during the breaks.
For an audience unfamiliar with Latin music or dance, our singers offer a fun crash course in salsa, bachata and merengue. We value creating a lively and interactive atmosphere that encourages your guests to participate and have fun.
Why not let us set the musical framework for your next event? We offer extended services at a negotiable additional cost. Contact us today to learn more and plan your unforgettable event with Latin band Kaschee!
Hasta la fiesta!